Inbox Blueprint 2.0: Unbiased Review, Bonus, Case Study & Members Area Tour 2.0
Today, we are going to talk about the an online learning program that specializes in all aspects of online marketing including affiliates, email marketing, social media marketing, etc. Yes, we are going to give you our thoughts on Anik Singal's new brainchild, Inbox Blueprint 2.0.
Our Inbox Blueprint 2.0 Review will provide you a real insight on this marketing program geared towards both amateurs and experienced business owners including added content, software, bonus material etc. We will compare it with the predecessor and show it improved.
Lastly, we are going to give our final word, and see if the price justifies or not. So bear with us!
Name: Inbox Blueprint 2.0
Website: www.inboxblueprint.com
Owner: Anik Singal
Price: $997 or 3 Payments of $397
Category: Email Marketing
Verdict: 100% Recommended
Introduction to Inbox Blueprint 2018

Inbox Blueprint was introduced in early 2014. It was an instant hit, and sold over 10,000 copies. The email marketing guide was geared towards students, and newbies in industry.  It was closed back in 2016 as Anik and Team announced they will bring a bigger and better version.
Anik Singal Inbox Blueprint 2.0 is an 8 step course. It shows the learner how to build a prolific business via email even if they lack a beefy contact list.  This course covers basics of email marketing and helps the user to build a list of profitable subscribers. It covers every basic and advanced topic of email marketing.
Email marketing is twice as effective as social media marketing. This course helps people to understand this, and take advantage of this.
About Anik Singal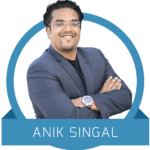 Anik Singal is among the top Digital Marketers in industry. He has been working in online marketing for more than 13 years. He led many successful marketing campaigns and taught over 200,000 students through his online school, Lurn. Anik Singal has been named among the top 3 young entrepreneurs by "BusinessWeek".
About Lurn
Lurn is more of an online community for publishers who exchange proven information about effective product creation and online marketing. Members are provided new training regularly about important topics for digital publishers. This helps them stay on top of trends.
The Updates
There is a lot of difference between the original program, and current. Inbox Blueprint charged $597 in three payments while Inbox Blueprint 2.0 charges $1,497 in single payment. The current version costs almost 3 times more than the original, but it does soto cover the added value.
Yes, Inbox Blueprint comes with additional features and content that wasn't included in original version. Inbox Blueprint 2.0 is a training program which is divided into 8 modules (explained below).in addition of the training program, It features additional content including:
The LaunchPad
12 Months Support
SendLane Start- Autoresponder (30 Days Free)
Propriety Content Engine
Guided Assignment Based Training
Aside from the basic content, it also features 3 added bonuses. These bonuses are:
6 Week Fast Start Program
13 Months Lurn Masters Club Membership
Traffic Academy Membership
Inbox Blueprint 2.0Modules
Our Inbox Blueprint 2.0 Review gives you a brief overview of all 8 modules. Every module offers a step by step guide which consists of well-structured tutorials, instructions, worksheets, resources etc. We are going to explain it all below.
Addiction Meter
This covers every important thing users want to know about picking a profitable niche, and using it to expand their site. Users are provided nearly 30 proven niches to choose from and start building their email marketing campaign.
This module offers user prolific niches, sources to research, and all the help they need to choose their niche before they progress to the next module. The focus points are:
Different Ways to Launch Pad Niches
Effective methods to research prolific niches including Amazon Magazines, Clickbank, YouTube, Google, etc
It discovers bankable niches for businesses related to email marketing
The Bait
This module focuses on Opt-in Page with Design and Copywriting tools. This module also offers free gifts, and suggests you to offer someone for the program to opt-in. Following are the major focuses of this module:
Introduces to Opting Pages
Shares best copywriting tactics to improve your email list
Shows how to create a converting opt-in page which converts with ease
Clears the confusion between Single, and Double Opt
Teaches how to design your own Opt-in Page
Shares suitable button colors for better conversion
TYP Method
TYP are people who subscribe to your opt-in page. This module helps the user to learn about each and every person and how you prefer to set them. As this module to come to up, the users will have set up their opt-in page.
Email Machine
This module introduces the things you should introduce your subscribers after they visited the opt-in page. This module helps them to set promotional emails, soft selling, cornerstone selling, and content emails.
This module also introduces the user about newsletter, and auto-responder. Following, we are giving a basic outline of this module:
An introduction to Auto-responders
Helps You Choose Between Broadcast, and Automated Systems
Shows How to Track Your Clicks
List Relationship
This is one of the most important modules as it gives in deep details about the subject matter. This module teaches user to copy write, and polishes the skill.  It also teaches you how to build a strong bond with readers, and engage with them in a healthy way.
This module also shows you how to encourage your readers to read your email and how you can sell them your list.
Payday Secrets
Inbox Blueprint 2018 gives user the important tactics to boost their earnings with email list. These tactics are proven to be effective, and literally bumps revenue. A few examples of these tactics are promoting launches, promoting your product, Pay day with webinar promos, etc. The outline of this module is:
Instant fixtures that boosts your earning
Monetizes email list while you build relationships
Helps to make money with affiliate programs
Gives away prolific secrets of promoting your product launch
Teaches Event Marketing
Shows how to use webinars to sell products, and affiliate offers
Introduces fast action bonuses to increase conversations
Easy Traffic
This module shows you how to cover all traffics, including free and paid. It confirms that your product is ready to for traffic with email funnel and pages.
Success
This program gives away best protected business secrets that no one speaks of. These secret cover several topics that helps you to get better conversations, boost clicks, open rates, and measures to assure your business doesn't land in trouble.
New Features Introduced in Inbox Blueprint 2.0
Here, we are going to discuss the added features of new Inbox Blueprint. These features which were not included in previous version explains the high spike in price, and makes this program a great investment.
Drop Shipping: Inbox Blueprint 2018 introduces audience to Drop Shipping and how to make money with it. This method has a proven record of selling products online.
Detailed Guide:  The new guide gives brief step-by-step instructions to its audience which assures they won't fail. It clears their concept, and doubts about the product and course of action.
Higher Conversion: It helps the user to realize they don't need a gigantic audience to be successful. Instead they need a loyal audience who will buy product regardless of size.  This means the user will make more money for less work.
Videos, Brochures, and Bonuses:  The old Blueprint had very little bonus content, the newer version makes up for it by adding bonus content to help student learn how affiliate marking works, and how they can take benefit of such program to establish a steady income stream.
3 Month Mentoring and Support:  Inbox Blueprint 2.0 provides additional coaching to students to help them deal with certain problems in business, and get out of tough situations.
Advertising Credits:  The new and improved version gives student advertising credits by making website sales through marketing efforts on Facebook, Bing, and Google.
Free Hosting:  Everyone who buys the New Inbox Blueprint gets a free hosting platform for next 6 months.
Additional Bonuses: Students also get a free WordPress theme which is designed according to their niche. Moreover, they get a unique custom logo which helps them establish their online brand.  
Strengths and Weaknesses
We will take the liberty to point out strengths and weaknesses in our Inbox Blueprint 2.0 Review 2018.  The updated version offers a lot more value, and proven to work content as compared to previous version, but there are still some shortcomings and we will point them out.
Strengths
Great Support from the Team
Live Examples
Weekly Training from Anik Singal
No hidden fees, onetime payment online
Unlimited Support for over 1 Year
Training available in various formats
Proven to work Email Templates available for students
Offers more than 30 Prolific niches
Profitable Business Model
Professional Community consisting of top minds
Weaknesses
A bit expensive, $1,500 is serious money!
Blueprint Scheme needs time to fly. This is not a quick get rich scheme, but a proven business model
Not for Amateurs, although it is advertised as newbie friendly but there are certain topics in the program that needs beforehand knowledge of industry to digest
Softwares
Inbox Blueprint 2.0 offers great value for the money. To assure students get nothing but the best, the program offers exclusive program suites that are designed to develop and flourish your business. These tools cover all aspects of business management from creating emails to design landing pages.
Following, we are going to give an overview of these valuable softwares and brief how they will help you out!
The LaunchPad
An In-house developed Business System given to students when they start their training program. This software is responsible for creating auto responder, takes care of affiliate, creates opt in page, creates and send marketing email, and much more. It's a Business WMD!
Proprietary Content Engine
It has a collection of pre-written/custom emails that are sent to subscribers at given time. This software also generates content to make your email marketing campaign even more effective. It saves you the time of writing every mail by yourself from scratch.
It has a collection of pre-written/custom emails that are sent to subscribers at given time. This software also generates content to make your email marketing campaign even more effective. It saves you the time of writing every mail by yourself from scratch.
Must Watch The Free Training Reply !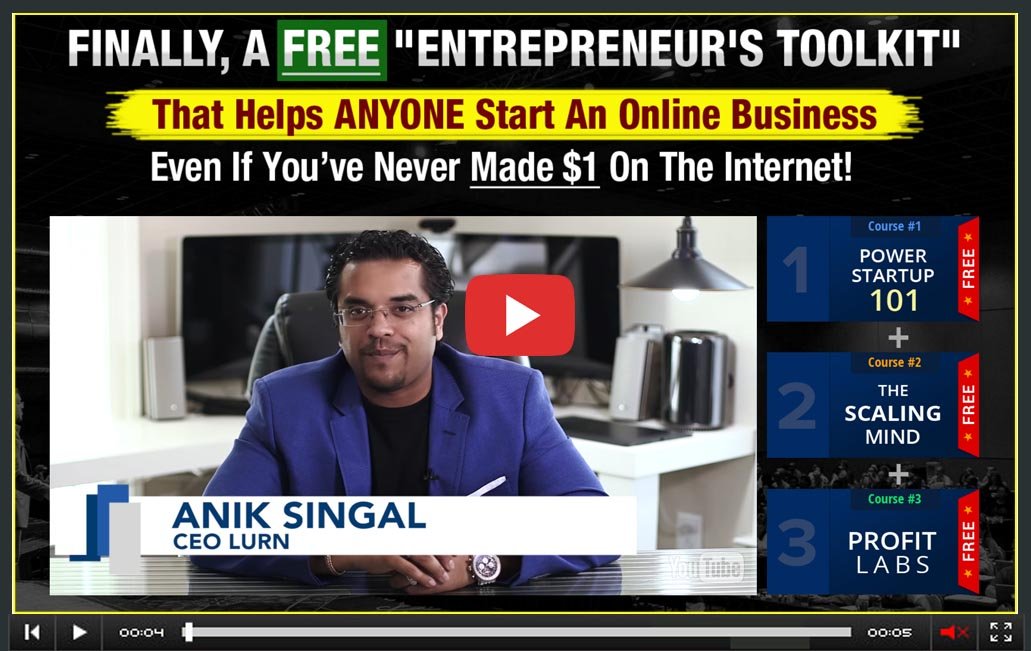 The Price Dilemma
Unfortunately, despite explaining the great value of this program, people are still going to complain about the hefty price tag. We will officially say in our Inbox Blueprint 2.0 Review that this is money well-spent!
The team behind this program made sure you get the utmost value for your money, and it shows. Now, let's focus on who should buy this product.
This product is specifically designed for online business, and website owners. Anyone who makes his living with affiliate marketing, selling online products, writes a blog, or engages in any other online business should invest in this program, and expand their business venture.
This program helps online marketers understand every aspect of email marketing from basic to advanced techniques. Interestingly, people who are trying their luck with online business should also invest in this program, and establish a successful business empire.
Inbox Blueprint ​Members Area login
Is it Worth it?
This is what it all boils down to. Concluding our Inbox Blueprint 2.0 Review 2018, yes it's worth the money you spent. Unfortunately, you are not getting an overpriced smartphone or an ultra-book in return. But what you get will help you expand your business, and make more money.
Anyone who is devoted to improve or establish his online brand should grab onto this opportunity. It literally gives away best kept internet marketing secrets and tactics used by conglomerates around the world.
It simplifies email and social marketing and gives you it's crux in a nutshell. In simple words, it helps you to understand and adapt modern marketing tactics used by internet giants that made them a fortune.
While doing so, it gives you access to high-end software suites that will help you advance towards your goal. So yes, you are making a great investment by signing up for this program, and you won't regret it